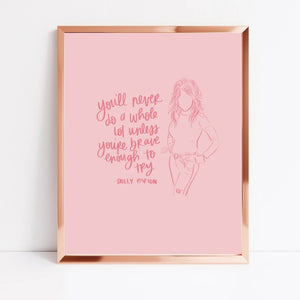 8"x10" print on Neenah Classic Crest Cover #100 paper (thick and beautiful!).

Each print is hand lettered by Rachel Tenny and designed to remind you of you worth and help you prioritize your well-being.

This print features Dolly Parton's quote "You'll never do a whole lot unless you're brave enough to try."